After a very complicated period, light is on the horizon, and with it, the 10th edition of Les Hivernales de la Danse! Two days for an exceptional Gala to celebrate this first decade: Friday 11 March at 8.30pm and Sunday 13 March at 3pm.
For this anniversary edition, we announce the creation of a brand-new exceptional project: Le Prix des Hivernales, an International Classical and Contemporary Dance Competition addressed to students between 12 and 19 years old, whose jury will be composed exclusively of Dancers invited to the Hivernales. This 1st edition of the Prix des Hivernales will take place on Saturday 12 March 2022. All information and the registration form are available in English and French on www.prixdeshivernales.be
For all VIP bookings or group prices, please contact us directly by email: info@leshivernales.be
On Sunday 13 March, you are invited to attend the Principals' training session at 12.45pm (lasting 1'15) for an extra cost of €15. This option can be selected right after having booked your seat.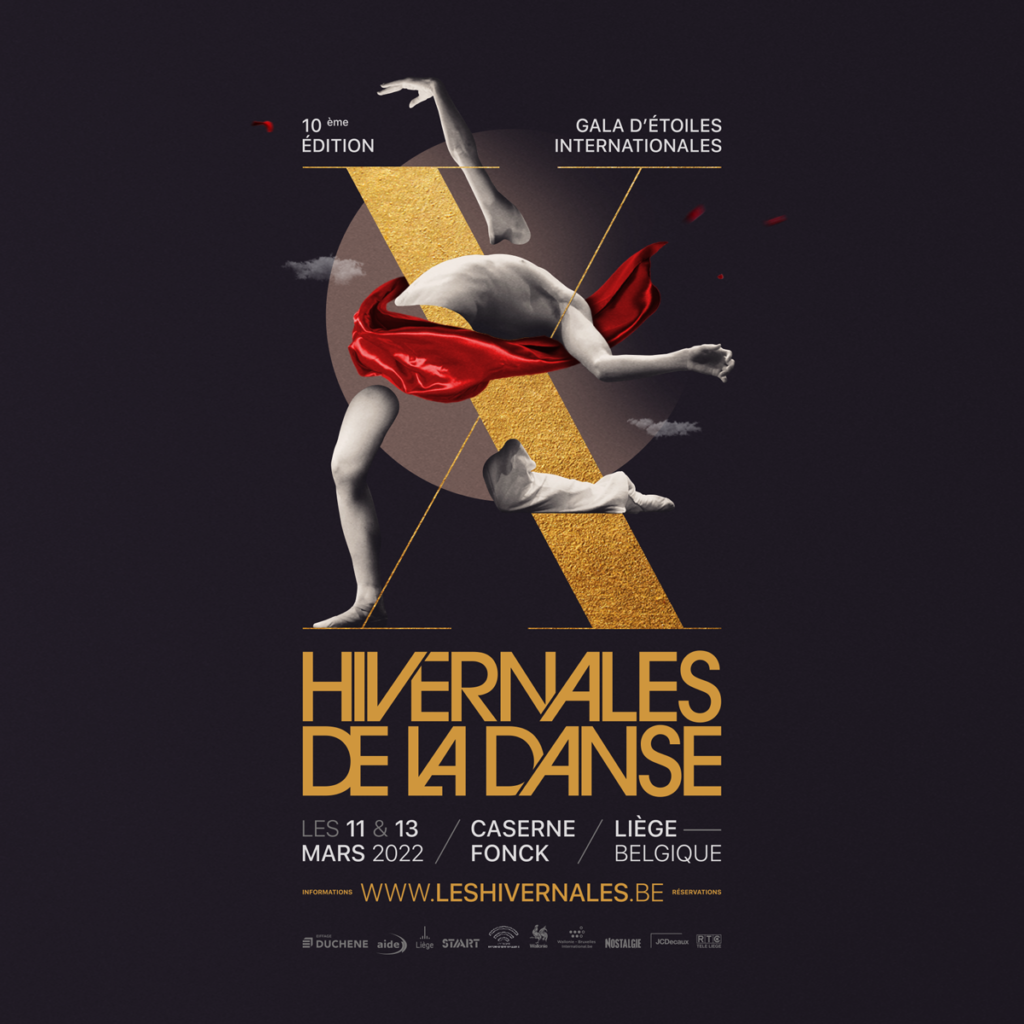 Would you like to help us out and take part in this wonderful adventure?
As a sponsor : get in touch now to find out all about our partnership offers (by email info@leshivernales.be or by phone 0479/429913). The show can't go on without our partners' valuable help and we are always looking out for dynamic brands that would like to associate their image with this unique cultural event.
As a VIP: gastro meal, the best seats, champagne and nibbles, customised welcome, VIP parking, live the Les Hivernales de la Danse experience like a Principal… For any bookings, please contact us on 0479 42 99 13 or by email at info@leshivernales.be, limited numbers.
As a volunteer: during the 3 Gala days. Go to the "Volunteers" tab to sign up. We'll be sure to contact you a few weeks before the Gala to check your availability and give you some important information about your job.
THANK YOU for your loyalty,
THANK YOU for your encouraging messages regarding the Gala,
THANK YOU for keeping Les Hivernales de la Danse alive!